No signs of health of nutrition problems from GMO livestock feed, study finds
scrapes 3
Summary:
At the University of California, Davis, animal scientist, Alison Van Eenennaam, examined nearly 30 years of livestock-feeding studies that represent more than 100 billion animals. Through the examination, it is reported that there are no differences in the nutritional makeup of the meat, milk or other food products derived from animals that ate genetically engineered feed. Genetically engineered crops were first introduced in 1996. Today, 19 genetically engineered plant species are approved for use in the United States, including the major crops used extensively in animal feed: alfalfa, canola, corn, cotton, soybean and sugar beet. "Studies have continually shown that the milk, meat and eggs derived from animals that have consumed GE feed are indistinguishable from the products derived from animals fed a non-GE diet," Van Eenennaam said.

Reflection:
I chose this article because a few days ago in class, my fellow table mates had a discussion about whether or not GMOs were beneficial or harmful for people, so the title captivated me. I found some statistics really interesting, for example, "Food-producing animals such as cows, pigs, goats, chickens and other poultry species now consume 70 to 90 percent of all genetically engineered crops, according to the new UC Davis review." that is a lot. Also, "In the United States, alone, 9 billion food-producing animals are produced annually, with 95 percent of them consuming feed that contains genetically engineered ingredients." Knowing these facts, I am going to share them with my mates and hopefully spark an interesting discussion with fascinating point of views.




Powered by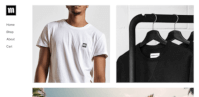 Create your own unique website with customizable templates.