Engines of innovation
scrapes 5
Summary:
In this article it talked about how a larger city is more efficient than smaller ones. When a city is larger the more people are likely to have a social life so they talk and learn among each other. Larger cities use are more efficient because they have more space and use the same amount of resources that another city half their size would use. A city that is very socialized is very beneficial because they people talk to each other giving each other news so there could be less dangers and threats. Large cities have the least amount of carbon dioxide releases because do to the high population people are more likely wanting to walk or use public transportation. That means that there are less motor vehicle accidents because people that get drunk and after parties could either walk or use the subway can reduce less danger in the streets.

Reflection:
After reading this article i now know that larger cities are more beneficial than those smaller ones. I had always thought that large cities were the ones contributing to most of the carbon dioxide release, but it turns out that they aren't. Since they are large you would think that they would use up a lot of resources and emit lots of carbon dioxide. But really it's beneficial because people are more socialized, which is beneficial to the population because they are learning about each other and the dangers of what can happen. I didn't know that socializing can be so beneficial to a city. The media is also helpful because if people don't have big social lives they can learn everyday things from the internet or the television. Since the ''Facebook revolution'' people have been socializing on that website when they don't talk face to face.
Powered by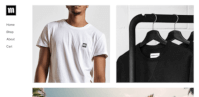 Create your own unique website with customizable templates.