Air pollution harmful to young brains, study finds
scrapes 1
Summary:
Recently, a Professor at the University of Montana and her team of researchers shared that children populating in mega cities are at a higher risk for brain inflammation and neurodegenerative changes, such as Alzheimer's or Parkinson's disease. In the article, Dr. Lilian Calderón-Garcidueñas explained that "when air particulate matter and their components such as metals are inhaled or swallowed, they pass through damaged barriers, including respiratory, gastrointestinal and the blood-brain barriers and can result in long-lasting harmful effects." This result was yield from an experiment in which 58 serum and cerebrospinal fluid samples from a control group living in a low polluted city and 81 children living in Mexico City were compared. The professor and her team found a higher serum and cerebrospinal fluid levels of auto-antibodies against key tight-junction and neutral proteins in the children living in Mexico City. Such groundbreaking evidence raised the question, "Why a clinically healthy kid is making auto antibodies against their own brain components?" This is important because the breaking down of blood-brain barrier will not only let particulate matter enter the body, but other harmful neurotoxins, like bacteria and viruses as well. The morbid revelation is that there are more of our youth in other polluted locations that are facing major health risks similar or worse than this. The places include: Los Angeles, Philadelphia-Wilmington, New York City, Salt Lake City, Chicago, Tokyo, Mumbai, New Delhi or Shanghai, and many more. Focusing on the U.S., 200 million people live in areas where pollutants such as ozone and find particulate matter over pass the amount desirable. Lastly, Calderón-Garcidueñas gracefully put-forth a plan that is "Investing in defining the central nervous system pathology associated with exposure to air pollutants in children is of pressing importance for public health."

Reflection:
I chose this article because of the question that was asked "Why a clinically healthy kid is making auto antibodies against their own brain components?". I thought this was interesting because it shows how dangerous this Earth has become for the human race. Everything that we do, from the air that we breathe in, to the food that we consume, are now loaded with toxic chemicals. Even our youngsters whose bodies haven't developed to the fullest and haven't lived life to the fullest, are making antibodies against their own brain components.



Powered by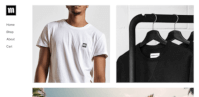 Create your own unique website with customizable templates.